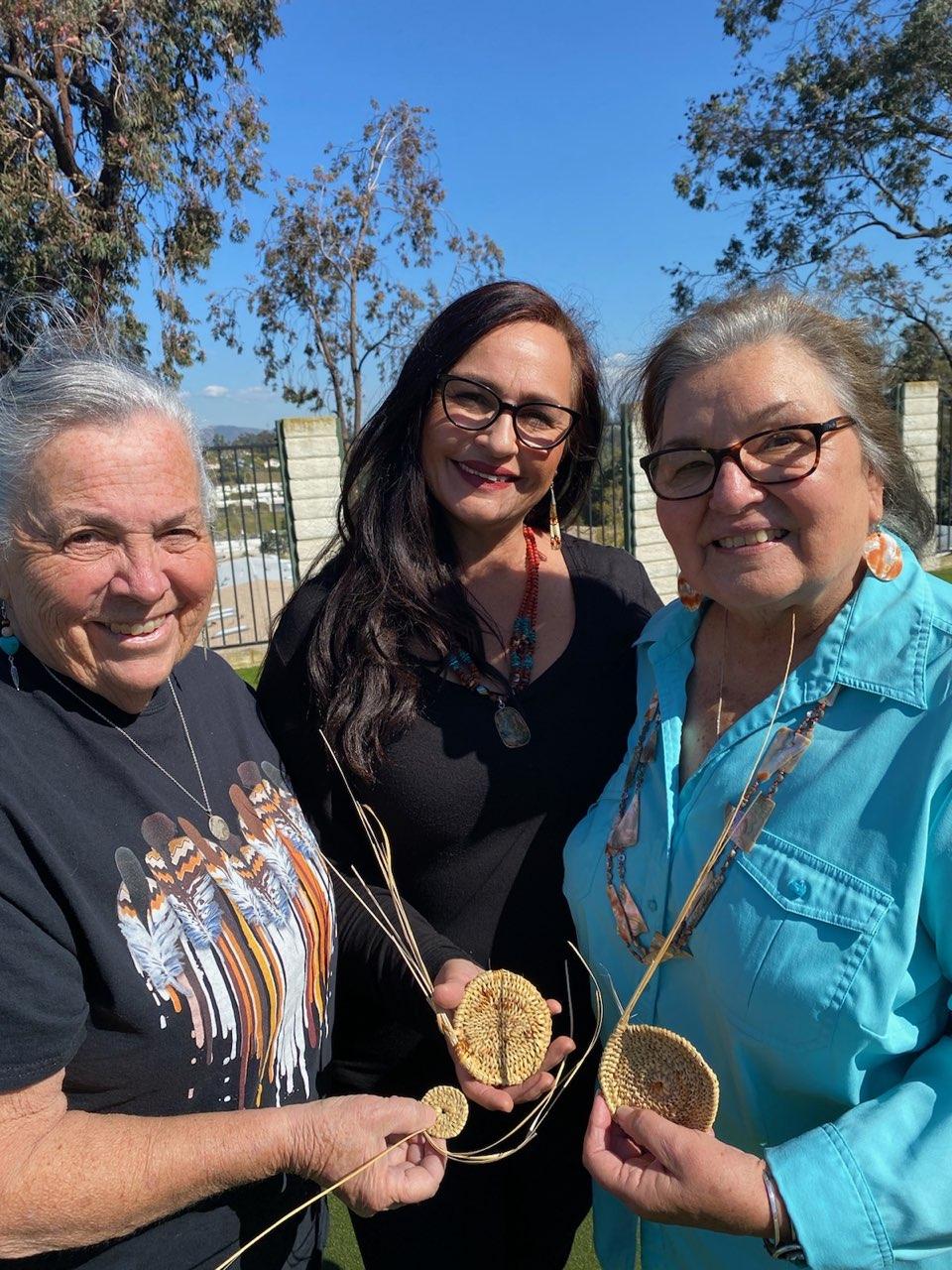 News From the North
By: Linda Kallas
6/8/22
Greetings from North County.This month's article will focus on
Diania Caudell, retired, member of the San Luis Rey Band of Mission
Indians, is a basket weaver/gatherer who is weaving her magic
throughout North County. She is a board member of the California
Indian Basket Weavers Association (CIBA). She is also a member of
Tribal Pesticide Program Council (TPPC) representing CIBA. She speaks
about the dangers of pesticides on traditional weaving materials that
are harmful to the weavers. Diania, assisted by Roberta Estrada and
Raenette Olvera, both are also members of the San Luis Rey Band of
Mission Indians, conduct weaving workshops at various venues. The
ladies continue their practice on the fourth Sunday of the month at
San Luis Rey Mission where college students and other interested
participants are welcome to join the fun.